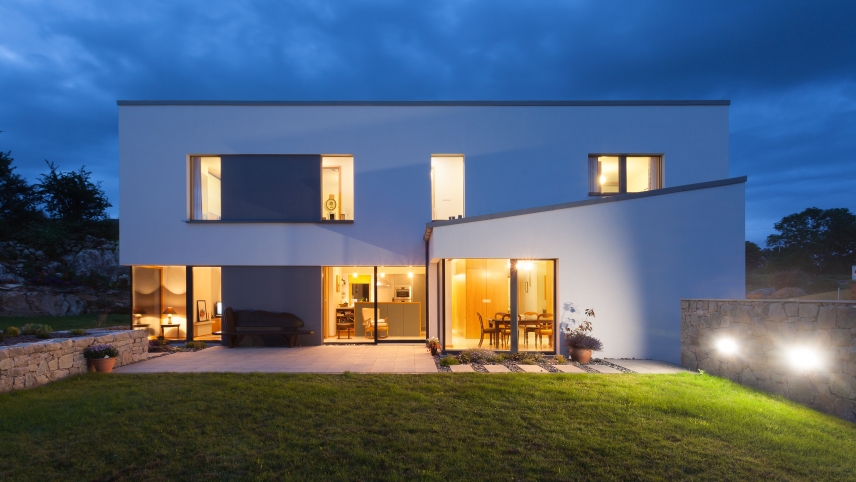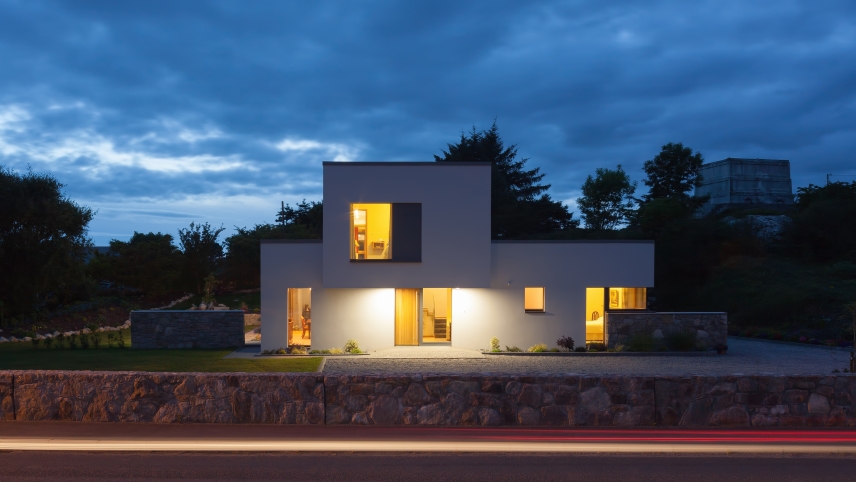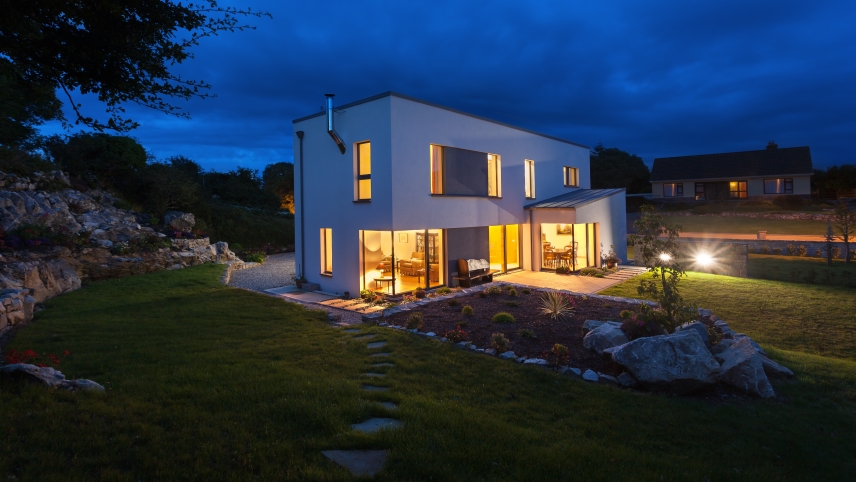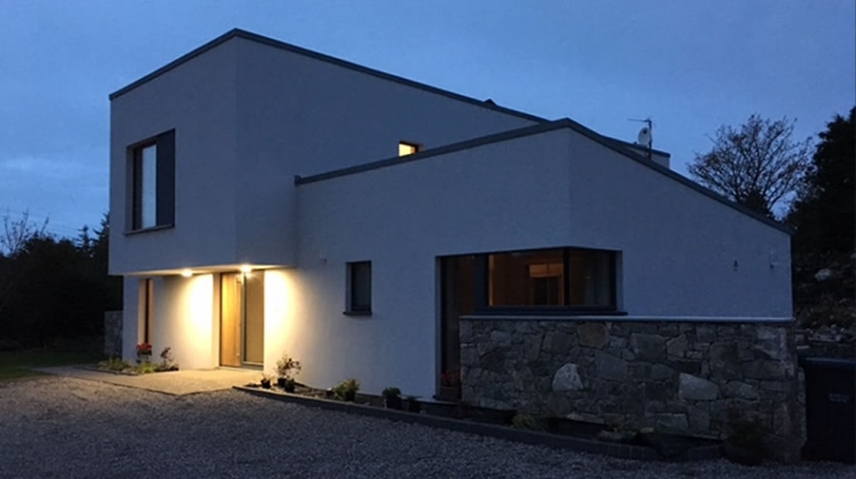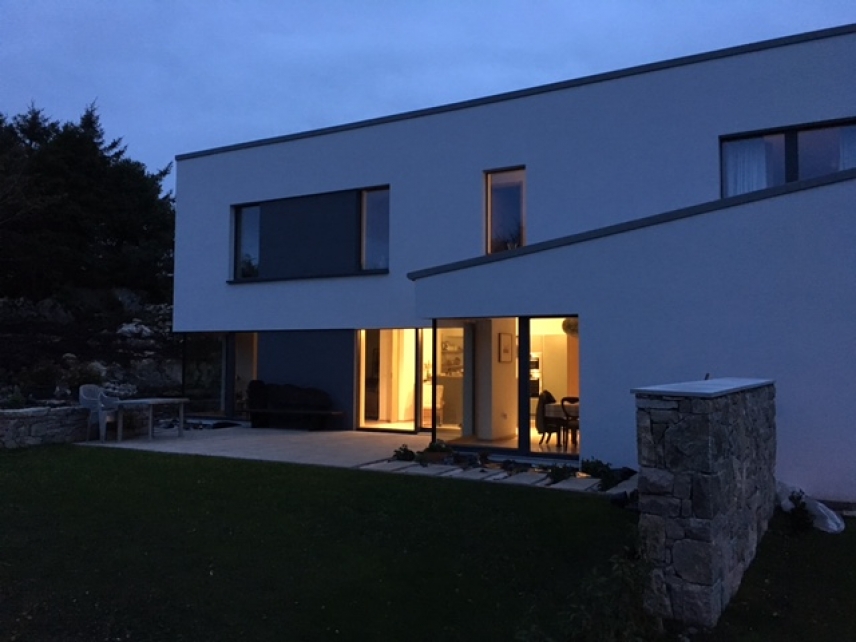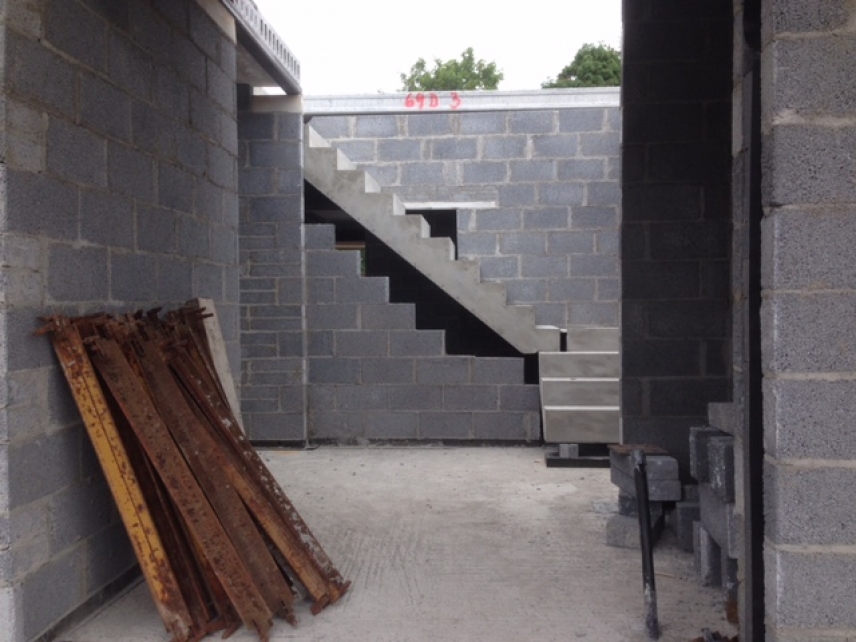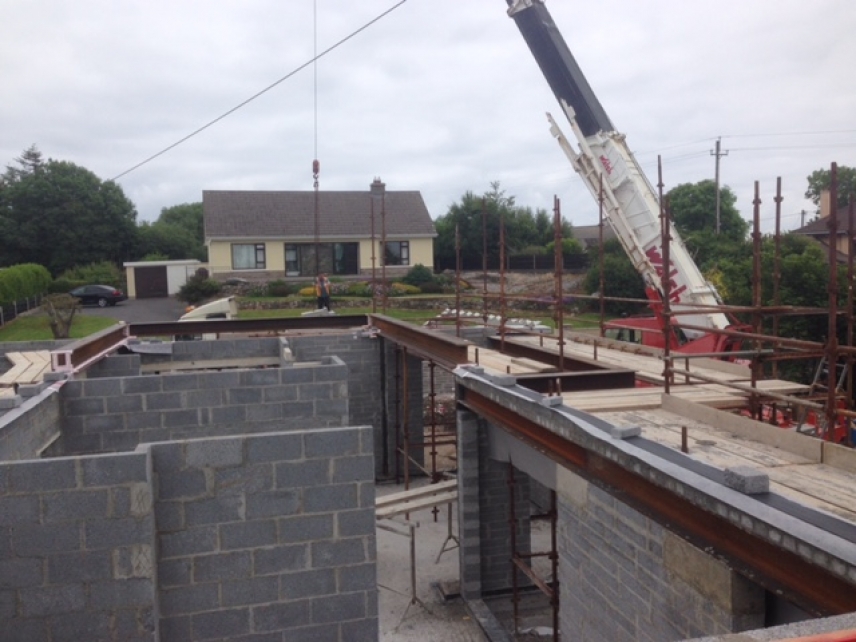 Construction of a brand new fully certified Passive House in Spiddal, Co. Galway.
Greentec Ecological Homes
GreenTec Ecological Homes are a company based in Craughwell, Co. Galway who specialise in the building of passive, low energy and sustainable eco homes.
Project Details
This Passive House includes the following:
215mm block on flat with 250mm External Render System. Foamglass blocks at base
225mm rafters with quilt insulation and warm roof external board
Brink 400 Passive Certified HRV System
Wood burning stove
Optiwin Certified passive house windows
Passive air change result expected <0.6ACH
Solar PV or Solar Thermal
Zinc roof to rear
We supplied and installed approx. 65 m2 of 200mm hollowcore flooring as well as concrete stairs, lintels and sills.
Location
Spiddal, Co. Galway
Architect
Helena McElmeel Architects
Company Website