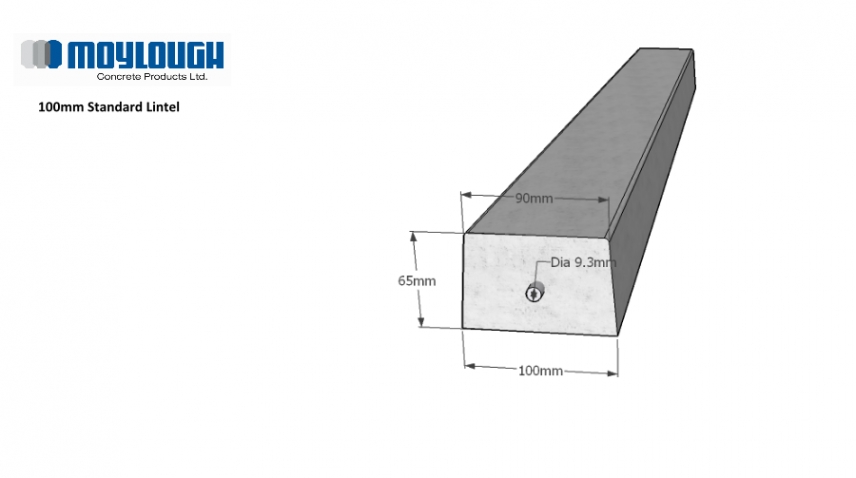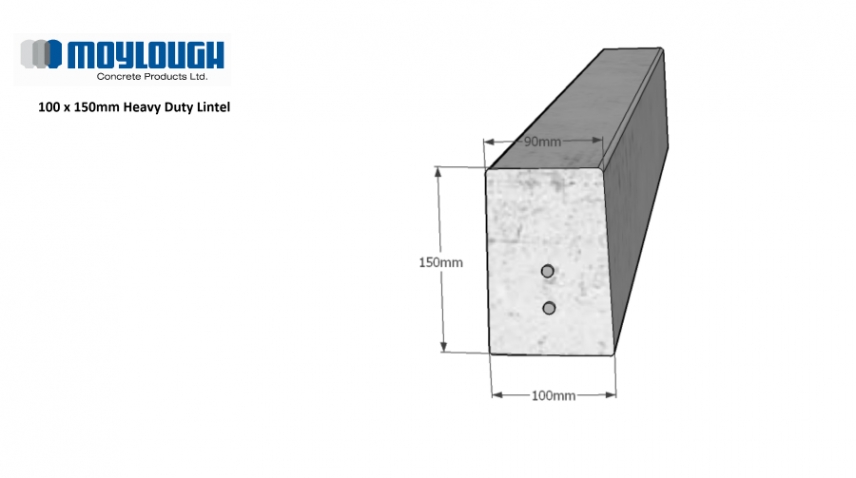 Moylough Concrete Products is a national market leader in the manufacture and supply of pre-stressed Concrete Lintels. Recognition has been achieved through consistent product quality and commitment to customer service and our lintels are manufactured to the highest and relevant standards in our modern plant.
Standard Lintels
100mm Standard Lintel
150mm Standard Lintel
Heavy Duty Lintels 
Heavy duty lintels are a cost effective solution where longer spans or greater loadings are required and are practical and efficient alternatives to steel beams. No slabbing or other preparation is required before plastering. The system offers a wide range of loadbearing capacities to suit almost every type of application.